Driving Lesson Prices
Driving Lesson prices with fully qualified Male and female driving instructors.
In fact, some of our driving instructors were trained personally by our Elevate C.E.O at our driving school.
We provide driving lessons every day of the week with competitive driving lesson prices.
On average 66% of our driving schools' pupils pay for lessons in block bookings.
For instance, it's much cheaper when you are saving around £4 for each lesson you take.
Along with passing your driving test 1st time you will make huge financial savings.
---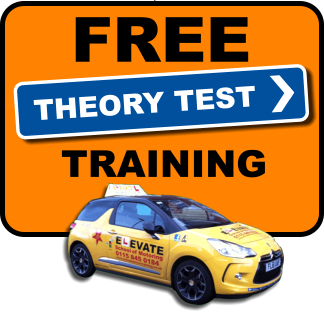 *Cannot be used for a Driving Test and ALL Block Lessons and Vouchers have a strict  'use by date'
Special Manual Offers for New Customers
3 hrs of Manual Lessons £108*
5 hrs of Manual Lessons for NON Drivers £175*
8 hrs of Manual Lessons for NON Drivers £268*
Block of 12 manual lessons £396*
*Conditions Apply
Standard Manual Rate : £40.00 per 1 hour all Manual Driving Lessons
Intensive Manual Lessons : £41.00 per 1 hour
Concessionary Manual Rate : £36.00 per 1 hour PAYG ( NHS Staff and NUS- Uni Students )
Intensive Automatic Driving Lessons: £41.00 per 1 hour
Mobility Lessons Automatic:  £37 per 1 hour
Driving Lessons Weekend Automatic:  £39.00 per 1 hour
Crash Course Automatic: £1,612 ( includes 44hrs and 2 driving test attempts- instructor books the tests )
Driving Lessons Evenings Automatic: £39.00 per 1 hour
Driving Lessons 8am – 4pm Automatic: £38.00 per 1 hour
Manual and Automatic Refresher Lessons:  £38.00 per 1 hour
Use of Car On Test Day:  £80.00 inc Collection and Return Home
Non Elevate Customers/Test Booked : £40 per hour (minimum 7 hours)
Instructor Training: £40 per hour ( Part 2 and Part 3 )
Weekend and Bank Holiday Tests Use of Car: £90
Elevate reserves the right to alter driving lesson prices prior to publication.
Discontinued courses, special offers and introductory deals revert to the current standard lesson price £40.00 for each 1 hour lesson taken + a £15 Admin Fee.
Please check with your instructor if you are unsure. **Initial Special Offers and driven before driving offers are for NEW customers.
Furthermore, you must not have previously taken a Practical Test in any Country and must not have a Driving Test booked within the next 56 days**
Short Notice Test : £400 ( 6 hours total )+ £50 Refunded to you if you pass
---
Semi Intensive / Intensive driving Courses
Semi intensive pass course: £1,612
( requires a £110 non refundable Admin fee deposit payable online if necessary )
Crash Course Driving Assessment : £57
All Crash Course Customers are given priority over lesson space availability and offered multiple lessons
1  Grade:     £725= 17 hours ( 1 x Test )*
2  Grade:     £1044=  29 hours (No Test )*
3  Grade:     £1456 = 41 hours ( 1 x Test )*
Acceptance:

Please be aware that the use of your Elevate Driving Instructor is subject to some general terms and conditions. Terms are outlined on your driving lesson prices appointment card and in greater detail on our terms and conditions page. By going ahead and using your driving instructor you show your agreement to those terms  of service.

If you do not understand any of the terms and conditions, please call us on 01158 717475 before you book any driving lessons.

Our operators will explain them to you thoroughly. However, if you still do not accept our terms and conditions please consider alternative options. Use of this website:

The content of this website is for your general information and use only and is subject to change without notice. Furthermore, Elevate Ltd, it's Management nor our instructors provide any guarantee as to the accuracy or suitability of the information found on this website. You acknowledge that this information may contain inaccuracies or typo errors. Thereby, we expressly exclude liability for any such inaccuracies or errors to the fullest extent permitted by law. Therefore, if you are unclear with any information contained in this website, please call us on 01158 717475. We will discuss your concerns and clarify them, making amendments when and where necessary.

Terms and Conditions 

As with the DVSA our driving instructors reserve the right to work in a threat free environment.
For example, if our instructors feel threatened or intimidated in any way by the behaviour of a pupil. Instructors retain the right to discontinue lessons or a driving course with immediate effect.
Instructors can not be held liable for random mechanical defects prior to your lesson or on test day. However, you the pupil should not incur any extra charges..
All Block Bookings, Courses & Gift Vouchers have a strict 'Use By & Expiry Date'. Pupils should always consult your driving instructor if you are unsure in any way. Alternatively, call our office and speak with an Operator before you pay for your driving lessons, on 01158 717475..
Total Beginner or Non Driver  is defined as a person who has never ever driven before at all off road or on road. Regardless of how long ago it may have been.
Only 1 introductory offer or Special Offer is allowed per pupil
You must give your driving instructor at least 3hrs notice if your pick up or drop off point changes. It is possible you may lose up to 15 mins of your lesson time to allow for any extra travel involved.
If your driving instructor is running late, wherever possible you will still be given your lesson as booked. If not, the extra time should be added to your next driving lesson.
Unless in exceptional circumstances, we do not transfer introductory special offers in between driving instructors. We are however, more than happy to change your driving instructor once your introductory special offer has finished.
Your driving instructor is responsible for all refunds, in line with our terms and conditions.
Terms are visible when you purchase online and usually printed in brief on the back of your appointment card.
Once your introductory special offer has finished, if you are not happy with your driving instructor. Please call our Office and allow us the opportunity to change your driving instructor.
Your instructor should contact you on your telephone number but if there has been no response. Thereby, has the right to refuse to take you for your driving test. Particularly, if you haven't taken a lesson in the last week. Likewise, if you have not made contact with your instructor at least 2 weeks before your driving test date.
Also, if your driving appears to be potentially dangerous, your instructor has the right not to take you for test.
It is in your best interests to keep in regular weekly contact with your driving instructor, preferably by text regarding lesson bookings.
For lesson cancellations and your driving test arrangements please keep a record of all those messages.

Pupils are reminded that Elevate Driving School and it's management act purely as a booking agent.

Be Aware: Elevate Ltd is not a party to the contract for driving lessons or courses between you the pupil and your instructor.

In the first instance, please direct your concerns or complaints to your driving instructor directly.

Moreover, if you are not satisfied with your instructor's response, please call us on 01158 717475.

Our Management are committed to ensuring pupils are being treated fairly in line with our terms and conditions.

Limitation of liability

Elevate Driving School and our Management are not liable to a pupil for any loss or damage caused.

To the extent that there is no breach of a legal duty owed to the pupil by their driving instructor. Equally important, all agreements are between instructor and pupil, as is any loss or damage. Likewise, any increase in the same, results from any breach or omission by the pupil. Or such loss or damage results from circumstances or matters outside of the reasonable control of your instructor.

Likewise, be aware that nothing outlined above affects in any way the statutory rights that you the may be entitled to. Finally, our Management at Elevate Ltd are committed to a fair and reasonable outcome based on the information on record..
Semi Intensive Pass Course
(Requires £110 Non Refundable Deposit Payable online )
On average the course takes from 4 to 12 weeks.
Instructor pays for and books up To 3 Attempts at Practical Test.
Your Instructor provides up To 43 hours of Manual Driving Lessons.
Course Expiry Time is 9 Months : Only £1,612